Donnerstag, 13.05.2009 - 2008 Château Pontet-Canet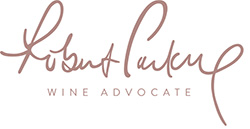 Wine Advocate #182 / Apr. 2009:
A wine for our children's children. Nobody in Bordeaux is more attentive to detail than Alfred Tesseron is at Pontet-Canet. Fashioned from incredibly low yields, a very late harvest, and a Draconian selection, the 2008 will not be close to drinkability for at least a decade, and it should still be in superb form circa 2060. An absolutely amazing effort, it boasts an inky/black/purple color as well as an extraordinary bouquet of creme de cassis, graphite, charcoal, and incense, blockbuster depth, and full-bodied power. The tannins are high, but they are remarkably velvety as well as well-integrated. Sensational acidity gives the wine precision and vibrancy, but the impression is one of massive concentration and power. The 2008 Pontet-Canet, a candidate for the wine of the vintage, is a tour de force in viticultural precision and winemaking savoir faire."
96-98+/100 Punkte - Trinkreife: 2019-2060

2008er Château Pontet Canet - 5. Cru classé Pauillac 0,75 59,95 €


Biodynamie pur: Weinbergsarbeit mit Pferden nach alter Sitte ist auch im 21. Jahrhundert der Schlüssel zum Erfolg!